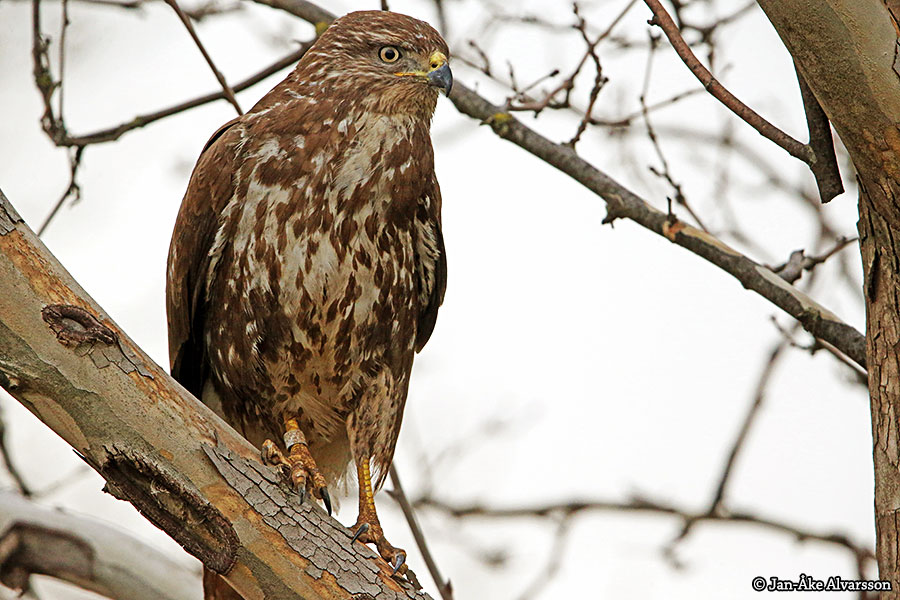 Buteo [buteo] vulpinus
[Western] Steppe buzzard / Stäppvråk [Ormvråk]
It was an early morning and quite cold. We were waiting to enter the Hula Nature Reserve and caught sight of a bird of prey, somewhat stiff and tired in the morning. We approached it with the car and it stayed still. It turned out to be a Steppe buzzard, a subspecies of the Common buzzard (i.e. not recognized as a separate species).
Det var en tidig morgon och ganska kallt. Vi väntade på att få komma in i Hula Nature Reserve och fick syn på en litet stel och morgontrött rovfågel. Vi närmade oss med bilen och den satt kvar. Det visade sig vara en stäppvråk, en underart av ormvråk (som inte erkänts som egen art).