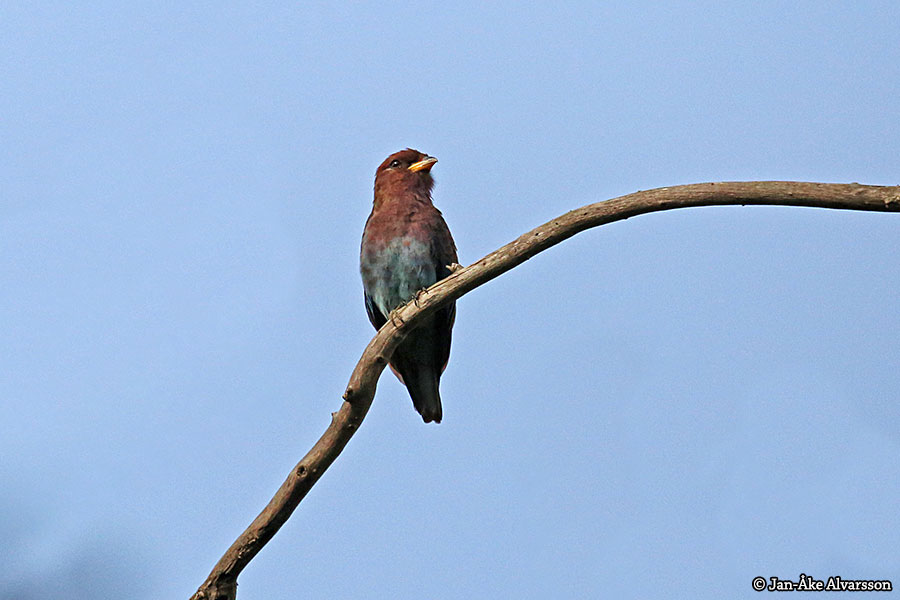 Eurystomus glaucurus
Broad-billed roller / Gulnäbbad blåkråka
This Broad-billed roller occurs in almost all of sub-Saharan Africa, except in the southernmost part. It is often easy to spot because it is visible and stays still for large parts of the day. In the evenings, however, it hunts insects in the air. Like swallows, it can also drink water from the surface in flight.
Den här gulnäbbade blåkråkan förekommer i nästan hela Afrika söder om Sahara, förutom i sydligaste delen. Den är ofta lätt att upptäcka eftersom den sitter synligt och stilla under stora delar av dagen. På kvällarna däremot jagar den insekter i luften. Precis som svalorna kan den dessutom dricka vatten från ytan i flykten.