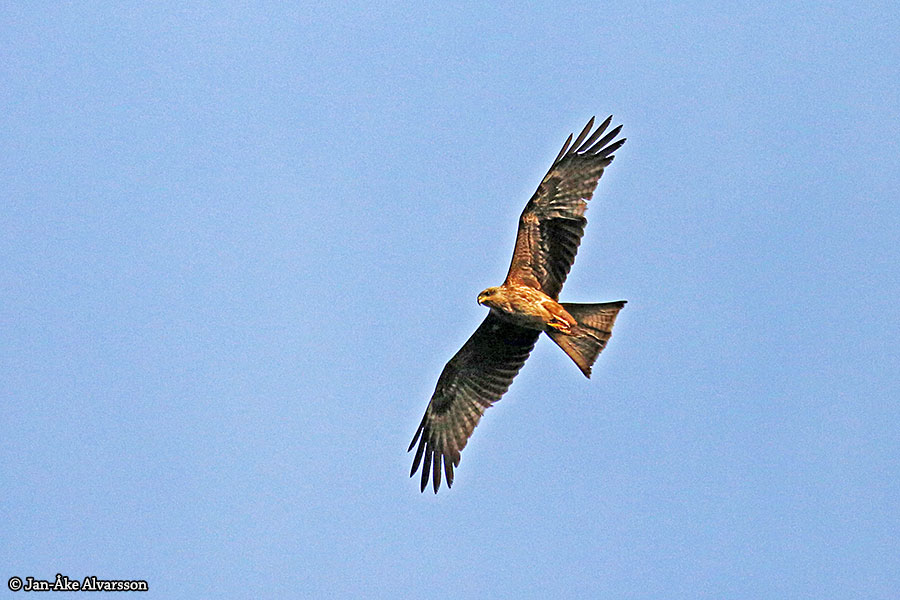 Milvus aegyptius
Yellow-billed kite / Gulnäbbad glada
Interestingly, the Yellow-billed kite has its strongest foothold (with the most dense presence of nests) in Ghana's capital Accra! Here it flies over the Legon botanical gardens, in the middle of Accra.
Intressant nog har den gulnäbbade gladan sitt starkaste fäste (med tätas förekomst av bon) i Ghanas huvudstad Accra! Här flyger den över den botaniska trädgården "Legon", mitt i Accra.