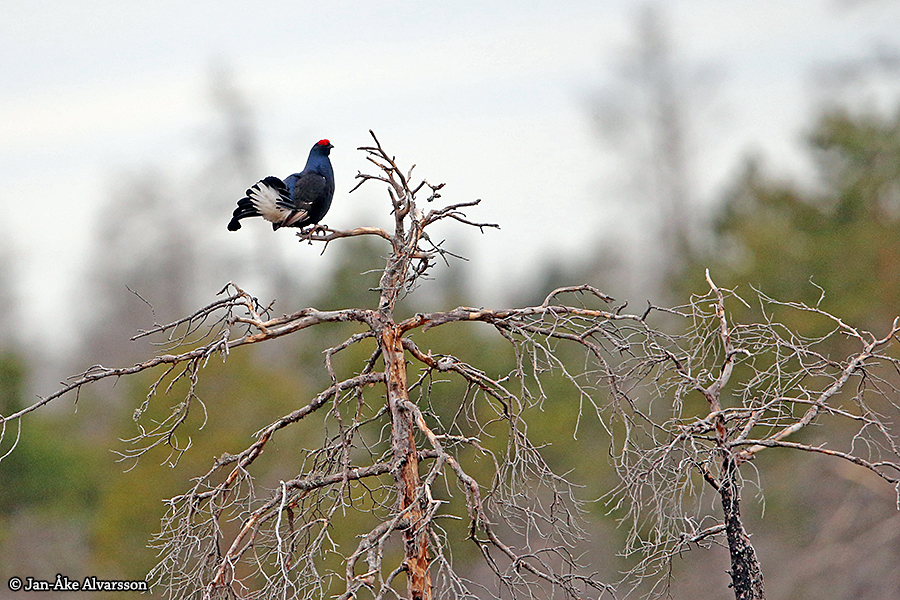 Lyrurus tetrix
Black grouse [Blackgame,Blackcock] / Orre
After repeated battles, intermitted with long breaks, it is time to leave the place of the lek. At half past seven, the Black grouses fly away, one by one. One of them perches in a tree nearby and displays one last time. Then everything becomes quiet and the arena is sudenly quiet and empty.
Efter upprepade strider, med rejäla pauser, är det dags att lämna spelplatsen. Vid halvåttatiden flyger orrarna iväg, en efter en. En av dem landar i ett träd i närheten och spelar upp en sista gång. Sedan blir allt tyst och arenan ligger öde.