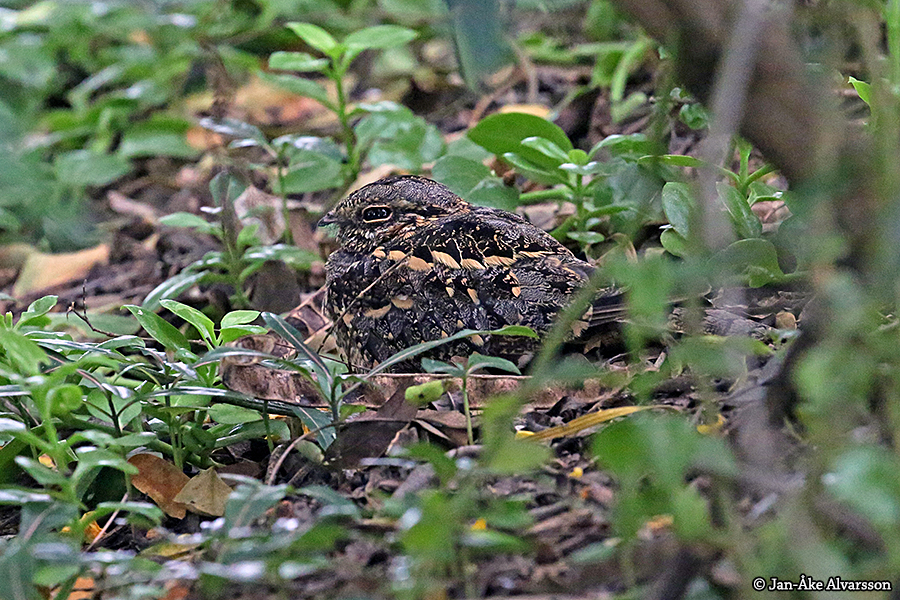 Caprimulgus fossii
Square-tailed nightjar / Bantunattskärra
My guide, Anthony, discovered this dormant nightjar with his keen eyes ... It is called 'Square-tailed nightjar', but known also as Mozambique nightjar and Gabon nightjar. It is one of the more common nightjars in Africa, south of the equator.
Min guide, Anthony, upptäckte denna vilande nattskärra med sina skarpa ögon... Det är en bantunattskärra, en av de mera vanliga nattskärrorna i Afrika, söder om ekvatorn.