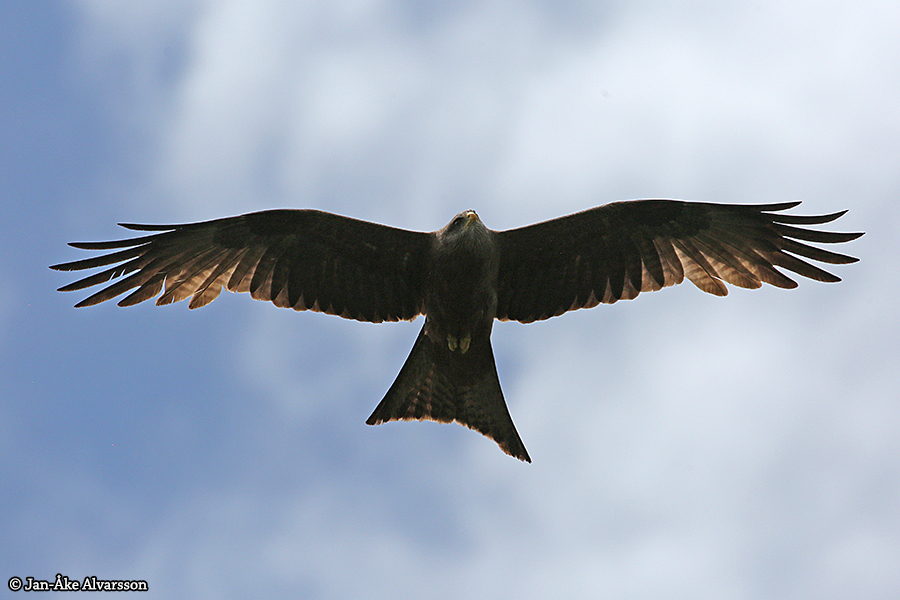 Milvus aegyptius
Yellow-billed kite / Gulnäbbad glada
This Yellow-billed kite is almost an exact copy of our Black kite, but the yellow beak reveals the difference. Here it scans over the clime and I photograph it somewhat against the light, flying unusually low.
Den här gulnäbbade gladan är närmast en kopia av vår bruna glada, men den gula näbben avslöjar skillnaden. Här spanar den över nejden och jag fångar den delvis i motljus när den flyger ovanligt lågt.