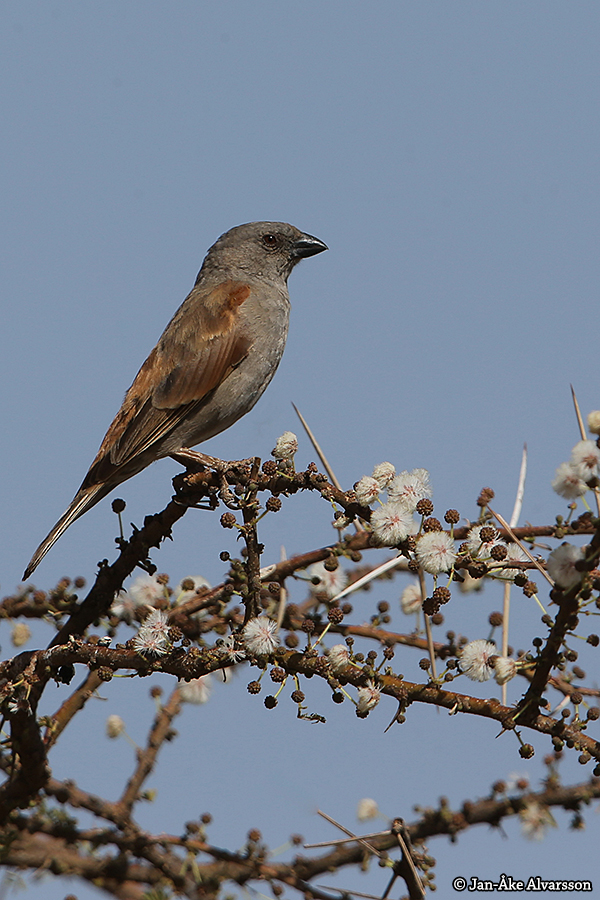 Passer griseus
Gray-headed sparrow / Bysparv
The Gray-headed sparrow is common in large parts of sub-Saharan Africa. In most places it is a parallel to Europe's House-sparrow, which the name also suggests: it often lives near human settlements. However, this Gray-headed sparrow is photographed out in "the wild", in Samburu NP.
Bysparven är en sparvfink som är vanlig i stora delar av Afrika söder om Sahara. På de flesta håll är den en motsvarighet till Europas gråsparv, vilket namnet också antyder: den lever ofta i närheten av mänsklig bosättning. Den här bysparven är dock fotograferad ute i "det vilda", i Samburu.