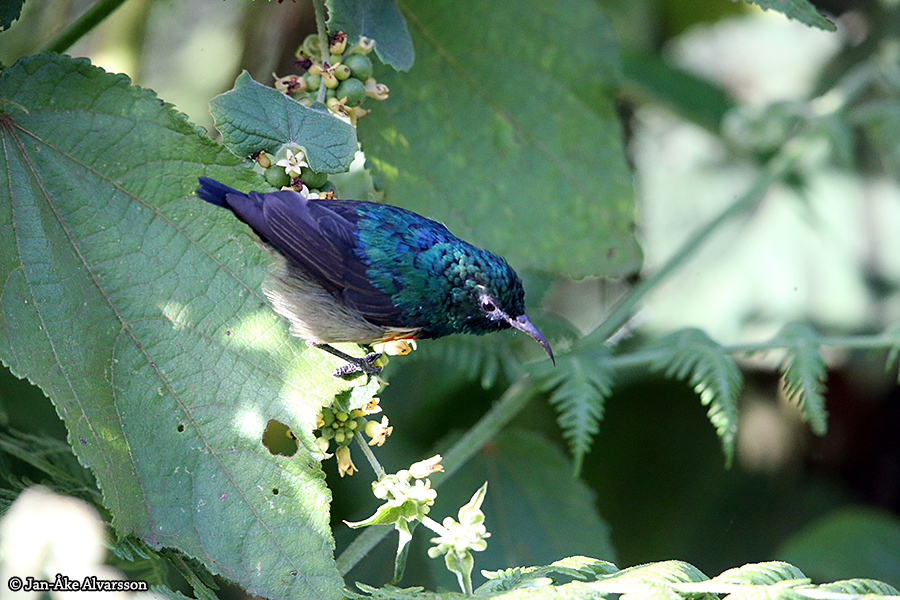 Cinnyris mediocris
Eastern double-collared sunbird / Höglandssolfågel
This sunbird lives in highlands, mainly in central Kenya. It is 11-12 cm long and the plumage is shining blue-green and the color shifts between blue and green depending on the light. The male also has a broad, red band on its chest (which is barely distinguishable in this picture). It mainly subsists on nectar, like most sunbirds.
Den här solfågeln lever i högländer, huvudsakligen i centrala Kenya. Den är 11-12 cm och fjäderdräkten är gnistrande blågrön och skiftar mellan blått och grönt beroende på ljuset. Hannen har dessutom ett rött band på bröstet (som bara kan anas på den här bilden). Den lever huvudsakligen på nektar som de flesta solfåglar.