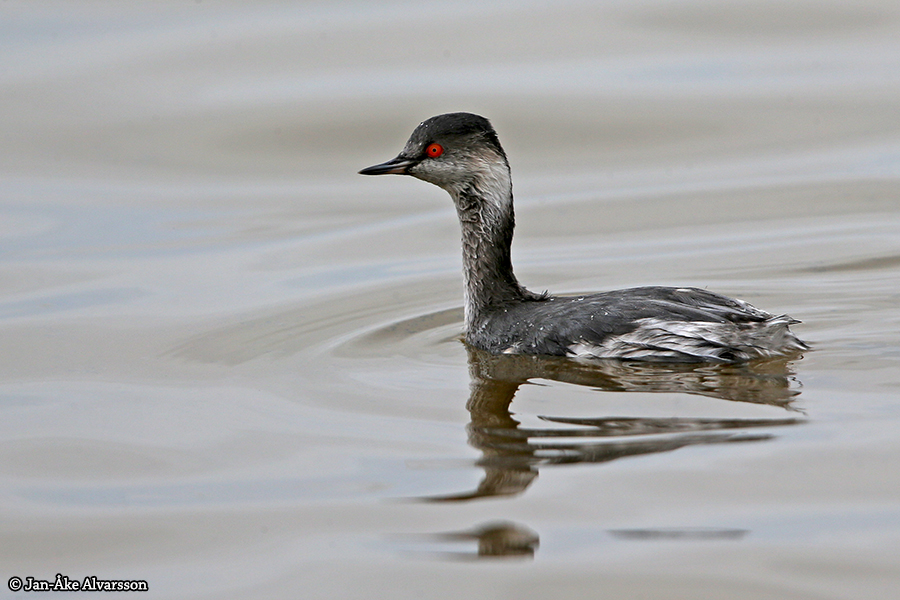 Podiceps nigricollis
Black-necked [Eared] grebe / Svarthalsad dopping
I have been looking for the Black-necked grebe (or in the US, the 'Eared grebe') many times in Sweden, but without any success. But here, in Walvis Bay, in Namibia, I saw quite a number. I saw at least 30-40 individuals, but people say that you actually can spot up to 500 here at the same time. The grebe in this picture is an individual that is still in winter plumage (or a juvenile), that is almost black and white.
Jag vet inte hur många gånger jag har varit till Hornborgasjön för att förgäves leta efter Svarthalsad dopping. Denna sjö anses vara Sveriges enda "säkra" häckningsplats. År 2009 noterades faktiskt 72 häckande par (även om siffran 40 par kanske har nämnts oftare). Men här i Walvis Bay fick jag se mängder av dessa doppingar. Det påstås att man kan se upp till 500 på ett och samma ställe. Detta är f.ö. en dopping i vinterdräkt - nästan svartvit.