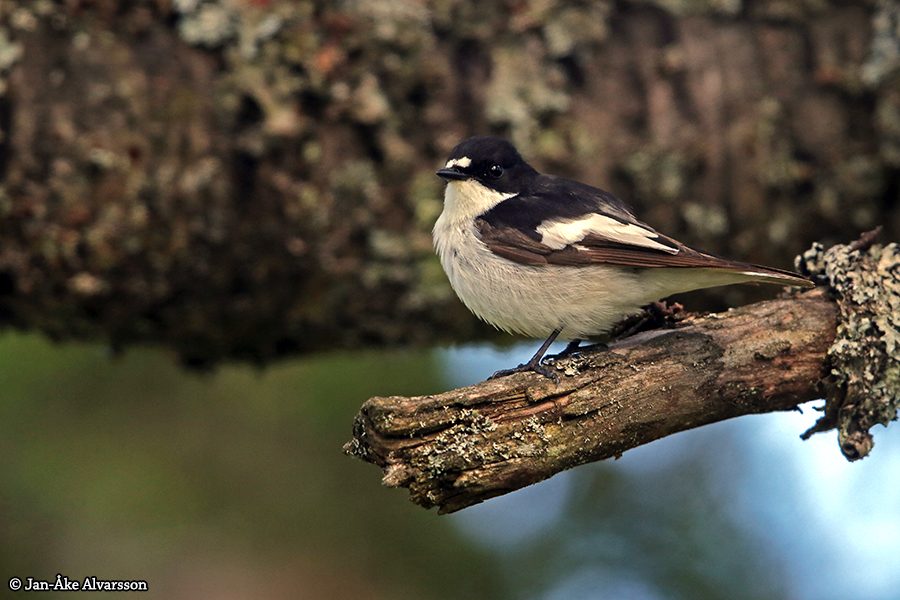 Ficedula hypoleuca
Pied flycatcher / Svartvit flugsnappare
This male Pied flycatcher occupied two of my nesting boxes and sang over them all through late spring and early summer. But no female showed up this year and tragically enough he remained alone the whole season.
Denna hane av Svart-vit flugsnappare ockuperade två holkar och sjöng över dem båda hela försommaren. Men ingen hona dök upp det här året och han blev tragiskt nog ensamstående hela säsongen.