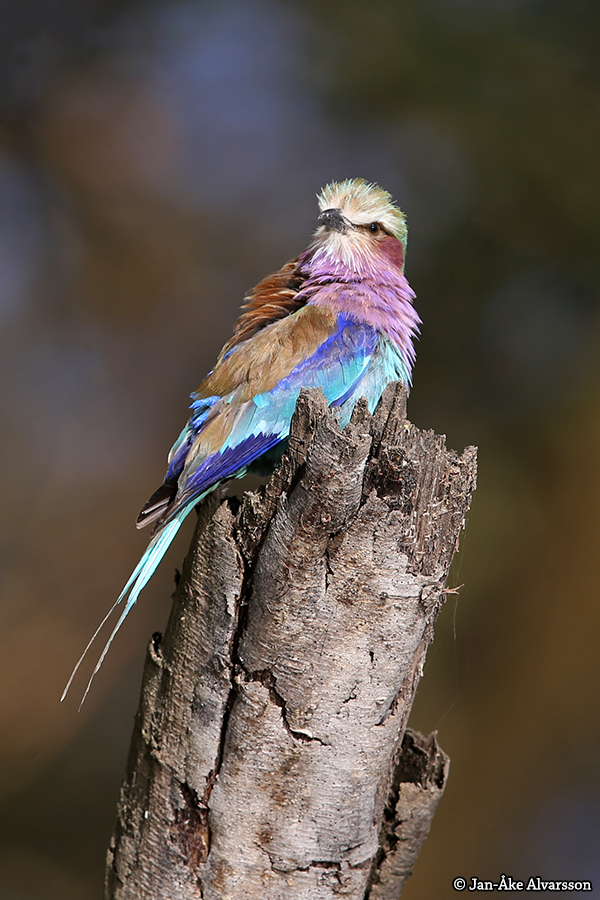 Coracias caudata
Lilac-breasted roller / Lilabröstad blåkråka
I thought I had taken all the portraits I could of Lilac-breasted rollers. Then I caught sight of this bird, sitting on top of a broken tree trunk. That image I could not resist, so I took yet another series of pictures...
Jag trodde att jag hade tagit alla porträtt jag kunde av lilabröstade blåkråkor. Sedan fick jag syn på det här exemplaret, sittandes i toppen av en avbruten trädstam. Då blev den en bildserie till...