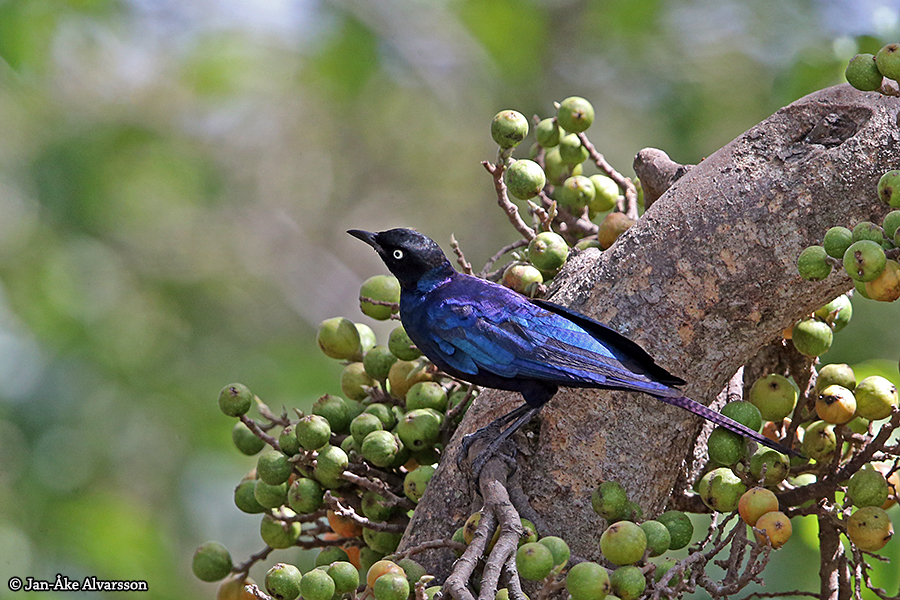 Lamprotornis purpuroptera
Rüppell's long-tailed starling / Rüppellglansstare
Close to the water, along a path at a rest area in Nairobi NP, I met my first Rüppell's starling. One of its English names, Long-tailed starling, refers to one of its characteristics - the long tail, clearly visible in the picture, graduated and with a violet hue. The bone-white eye is another hallmark. This species is widely distributed and not uncommon, but it was the first time I could photograph it!
Nära vattnet, utefter en stig vid en rastplats i Nairobi NP, mötte jag min första rüppellglansstare. Ett av dess engelska namn anger ett av dess kännetecken - den långa stjärten, på bilden tydligt vattrad och med en violett nyans. Det benvita ögat är ett annat kännetecken. Den är vitt spridd och inte helt ovanlig, men det var första gången jag kunde fotografera den!