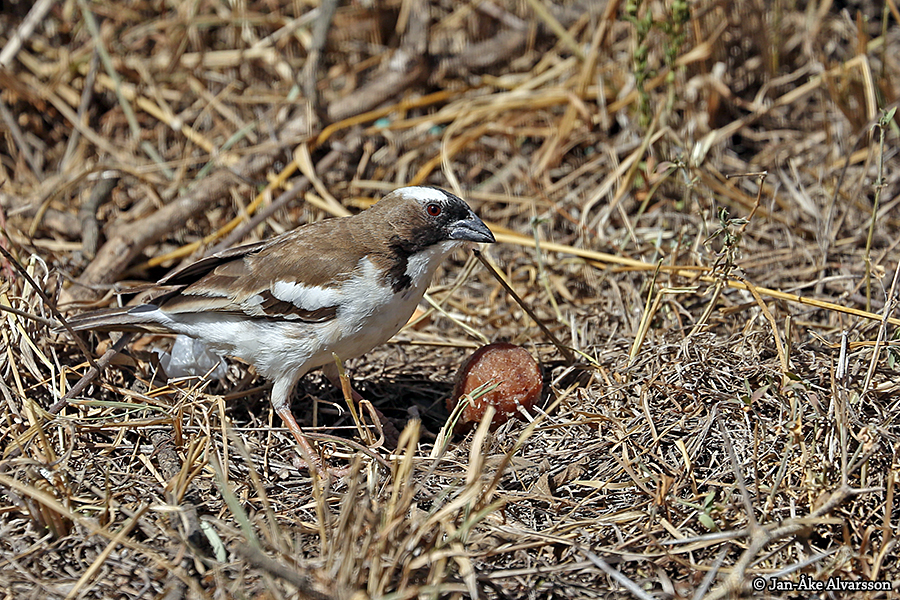 Plocepasser mahali
White-browed sparrow-weaver / Vitbrynad sparvvävare
The White-browed sparrow-weaver is most common in southern Africa. It breeds, just like most weavers, in medium-sized colonies, of ten to sixty pairs. The nests, however, give a more "messy" impression than those of most other weavers. Nevertheless, it looks like this species has found a successful concept because it is one of those increasing in number and spreading.
Den vitbrynade sparvvävaren är vanligast i södra Afrika. Den häckar, som de flesta vävare, i halvstora kolonier om tio till sextio par. Bona ger dock ett mera "rufsigt" intryck än de flesta andra vävares. Det tycks dock som att den funnit en framgångsrik medelväg eftersom det är en av de arter som ökar i antal och sprider sig.