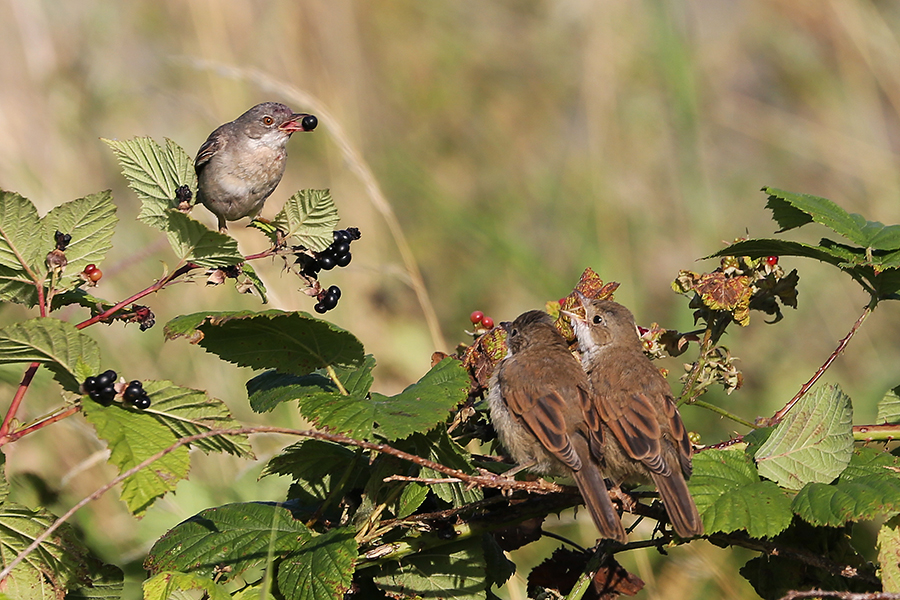 Sylvia communis
Common whitethroat / Törnsångare
I walked along the beach, near Kivik, and happened to get in contact with a family of Common whitethroats, parents and (at least) three, half-grown young that were able to fly. Here, the male approaches two of the yong to feed them a berrie.
Jag gick utefter stranden i närheten av Kivik och råkade komma i kontakt med en familj törnsångare, föräldrar och (minst) tre halvvuxna, flygga ungar. Här kommer hannen med ett bär för att mata ungarna.