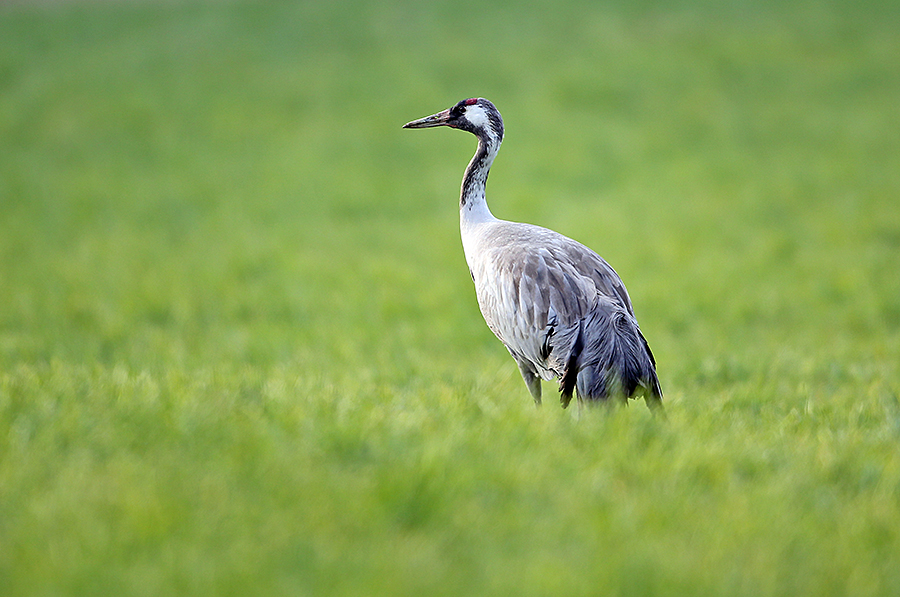 Grus grus
Common crane / Trana
In the mornings I may be awaked by the trumpeting sound of a pair of Common crane at my farm in Småland. The crane extends over a wide belt over northern Euroasia, but in the south it has dimished because of alterations in agricultural practices. Therefore it is now extinct in countries like Italy and Austria. However, in Swden it is thriving and the numbers are going up. Today our little country can boast of housing 10% of the breeding cranes in the world!
Vissa morgnar på min småländska gård, Slättåkra, vaknar jag till ett tranpars trumpetande. Tranan häckar ju i ett brett stråk över norra Euroasien, men har minskat starkt i vissa Europeiska länder bl.a. på grund av förändrat jordbruk. I dag är den utdöd i länder som Italien och Österrike. Extra glädjande är det därför att tranan kommit tillbaka starkt i Sverige och ökar i antal. Numera hyser lilla Sverige ungefär 10% av världens häckande tranor! Den här tranan fotograferade jag med bilen som gömsle, ett par kilometer från min gård.