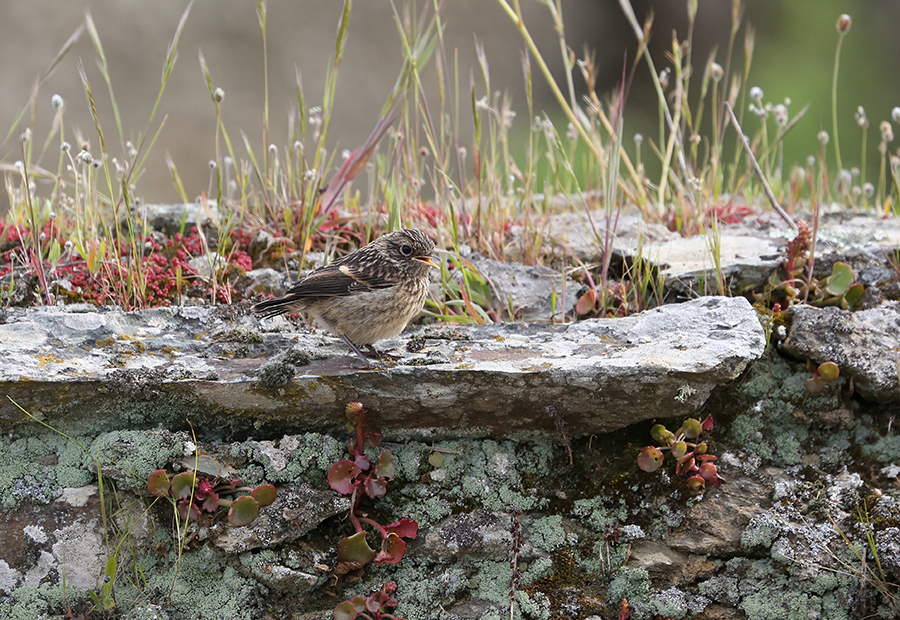 Saxicola rubicola
European stonechat / Svarthakad buskskvätta
In southernly Spain a brood of European stonechat had already hatched in early April. Here is the proof: a fairly recently hatched chick in a typical Extremadura environment with rocks and flowers.
I det sydliga Spanien hade det redan hunnit födas en kull ungar av svarthakad buskskvätta i början av april. Här är beviset: en ganska nykläckt unge i en typisk Extremadura-miljö med stenar och blommor.