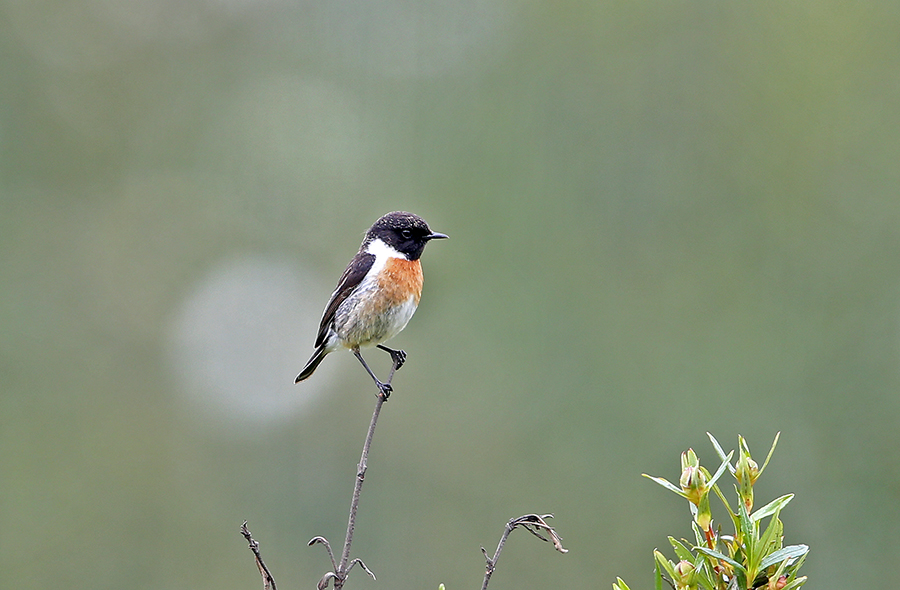 Saxicola rubicola
European stonechat / Svarthakad buskskvätta
The European stonechat is something of a character in Extremadura because it thrives so well in the open countryside, with shrubs and stones. This male perches elegantly on a tiny twig.
Svarthakad buskskvätta är något av en karaktärsfågel i Extremadura eftersom den trivs så väl i det öppna landskapet, med inslag av buskar och stenar. Den här hannen sitter elegant på en minimal gren.