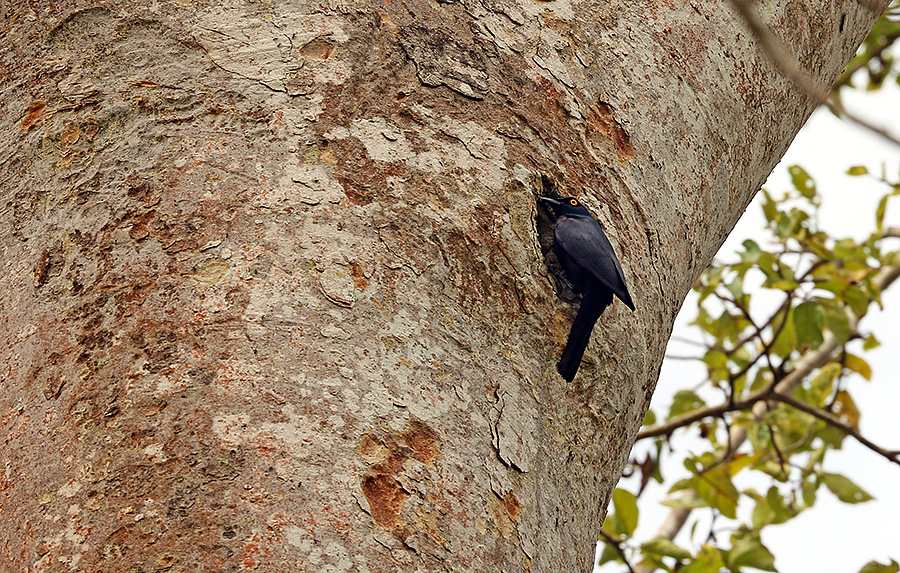 Lamprotornis corruscus
Black-bellied glossy-starling / Svartbukig glansstare
The first Black-bellied glossy-starling appeared just outside my hotel. But in Jozani I happened to see a couple that remained in a tree most of the time. I suspected a potential nest and this photograph shows when one of the starlings approached and entered that nest.
Den första svartbukiga glansstaren såg jag intill hotellet. Men i Jozani höll ett par till i ett speciellt träd. Jag anade att det fanns ett skäl, och upptäckte snart ett potentiellt bohål, mycket likt det som mina svenska star-grannar föredrar. Snart fick jag också chansen att fotografera stararna vid bohålet.