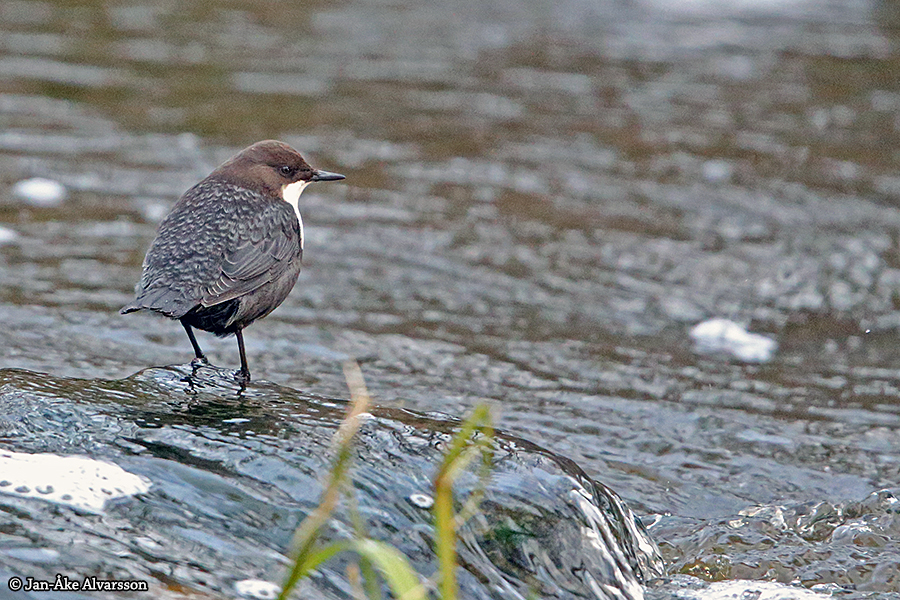 Cinclus cinclus
White-throated dipper / Strömstare
A White-throated dipper scouts the rapids. When it blinks, it displays a shining white blinking membrane. In addition, it often bobs, as if it were impatient. When diving into the water to search for food, it can stay on the bottom and swim with its wings. The favorite food here, as elsewhere, are so-called "house worms" actually larvae of caddis flies.
En strömstare spanar ut över forsen. När den blinkar visar den upp en alldeles, lysande vit blinkhinna. Dessutom knixar den ofta, som om den vore otålig. När den dyker i vattnet för att söka föda kan den hålla sig på botten och simma med vingarna. Favoritfödan här, som annorstädes, är så kallade "husmaskar" egentligen nattsländelarver.