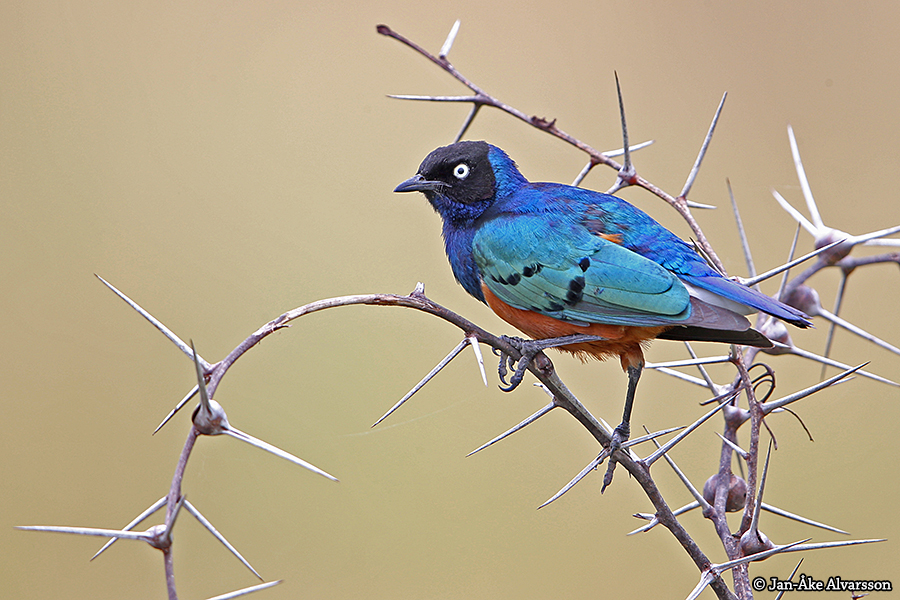 Lamprotornis superbus
Superb starling / Brunbukig [Trefärgad] glansstare
As far as I know, Tanzania has no national bird (such as neighboring countries like Kenya and Uganda). But if they had, it could very well be the Superb starling. In the national parks of Tanzania it is fairly common - and both superbly beautiful and most visible!
Vad jag vet har Tanzania ingen nationalfågel (som t.ex. grannländerna Kenya och Uganda). Men om de hade det skulle det mycket väl kunna vara de brunbukiga glansstaren. I nationalparkerna är den rimligt vanlig - och både mycket vacker och synlig!