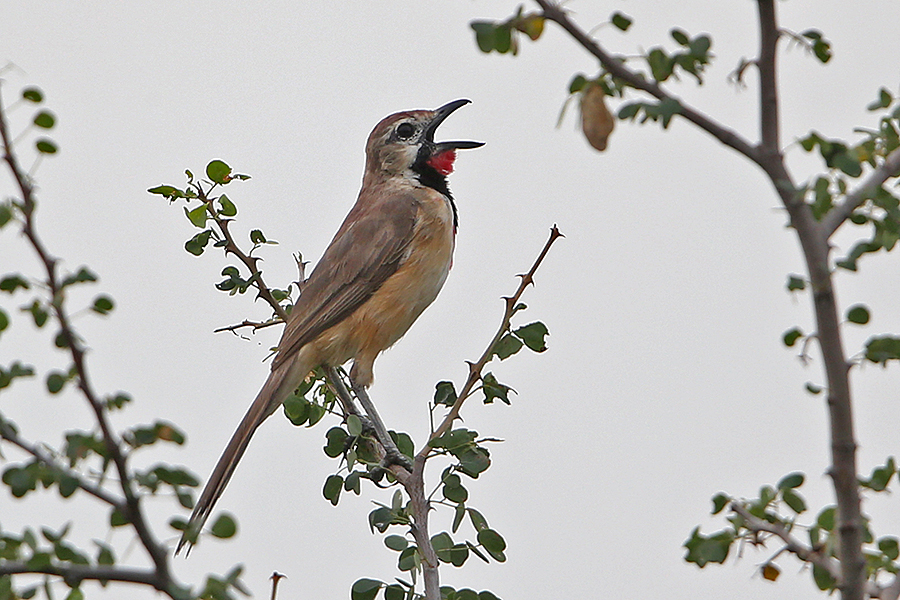 Rhodophoneus cruentus
Rosy-patched bushshrike / Rosabröstad busktörnskata
This is the Northern Rosy-patched bushshrike, featuring a black frame of the red chin spot (which the southern variant, which I photographed in Etosha, does not have). This male was singing intensely at the top of a thorn bush close to the trail where we passed.
Det här är den nordliga rosabröstade busktörnskatan med en tydlig svart inramning av den röda haklappen (vilket den sydliga varianten, som jag fotograferade i Etosha, inte har). Den här hannen sjöng för fullt i ett buskage nära vägen där vi passerade.