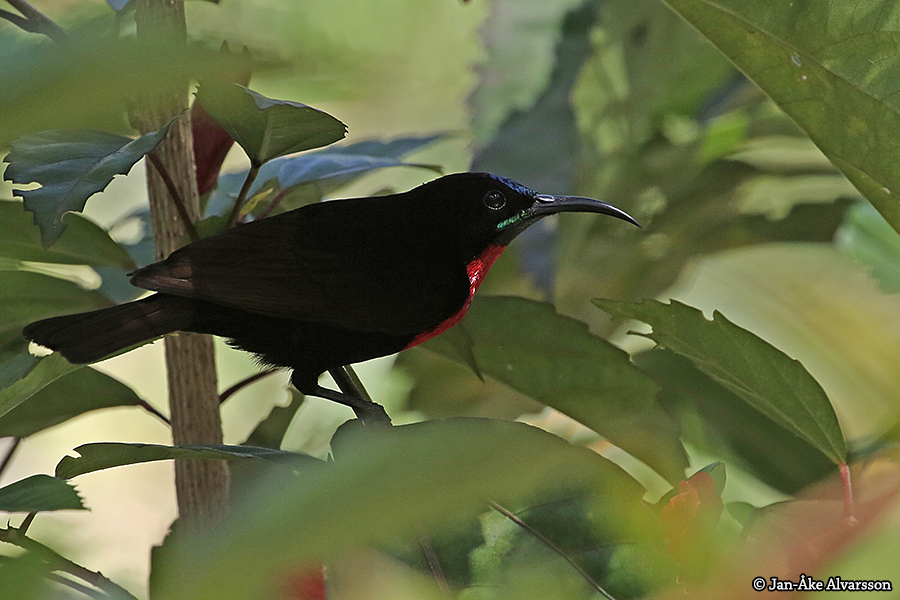 Chalcomitra senegalensis
Scarlet-chested sunbird / Karmosinbröstad solfågel
Male Scarlet-chested sunbird in the hotel garden. In the picture, one can imagine three bright color tones: blue on the head, green on the throat and scarlet red on the chest. (However, the colors may vary with different lighting conditions).
Hanne av karmosinbröstad solfågel i hotellträdgården. På bilden kan man ana tre bjärta färgtoner: blått på huvudet, grönt på halsen och karmosinrött på bröstet. (Färgerna kan dock variera med olika ljusförhållanden).