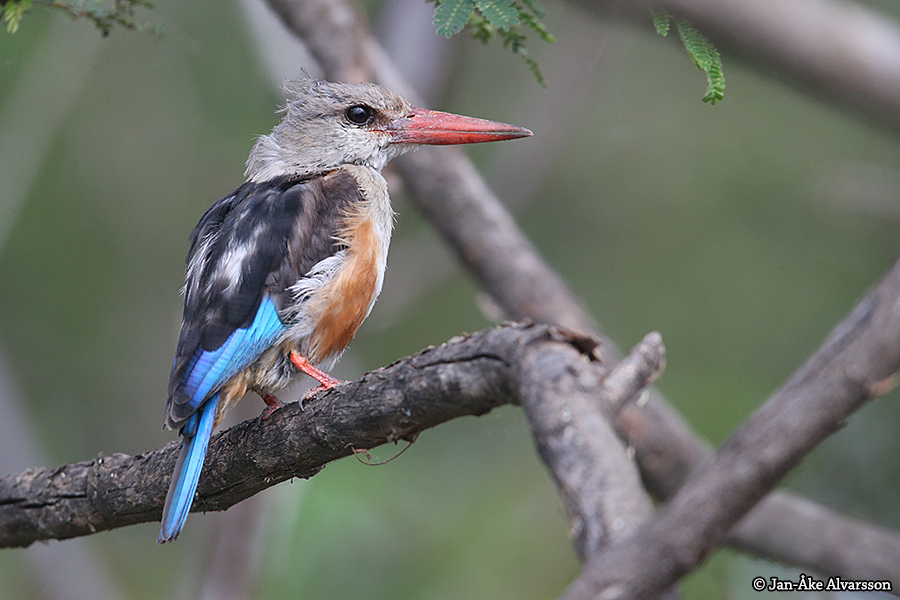 Halcyon leucocephala
Grey-headed kingfisher / Gråhuvad kungsfiskare
Portrait of a Grey-headed kingfisher on a foreland of Lake Naivasha. This bird likes to be near the water, but it is actually not aquatic. It thrives on land animals like lizards and insects.
Porträtt av en gråhuvad kungsfiskare på en udde i Naivasha-sjön. Denna fågel trivs nära vatten, men lever främst på landdjur som t.ex. ödlor och insekter.