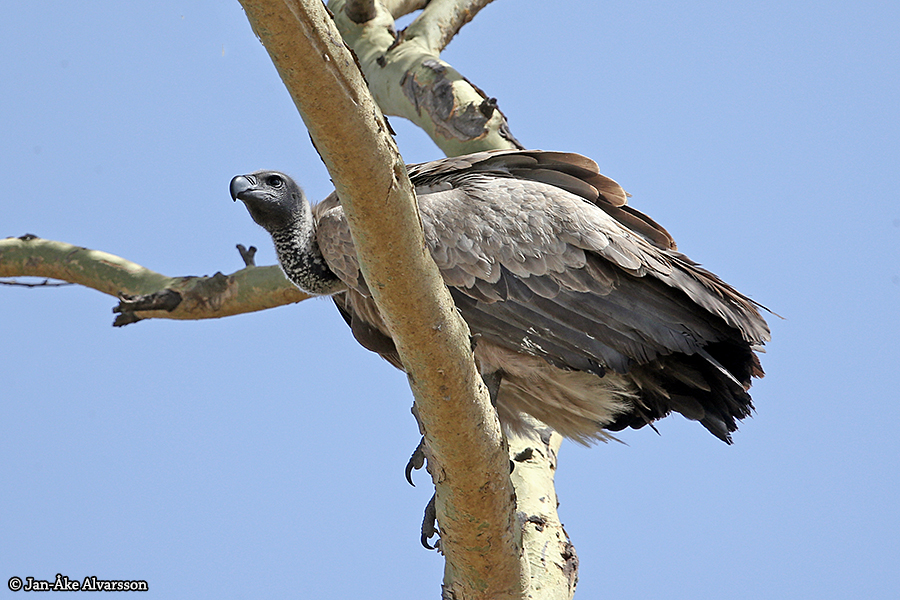 Gyps africanus
White-backed vulture / Vitryggig gam
In the vicinity of its nest, high up in a tree, I got this image of a White-backed vulture. The vulture's main gear, the powerful beak (in the case of a White-backed vulture, pitch dark) is clearly visible in this picture.
I närheten av dess bo, högt uppe i ett träd, fick jag denna bild av en vitryggig gam. Gamens viktigaste redskap, den kraftiga näbben (som på vitryggig gam är svart) syns tydligt här.