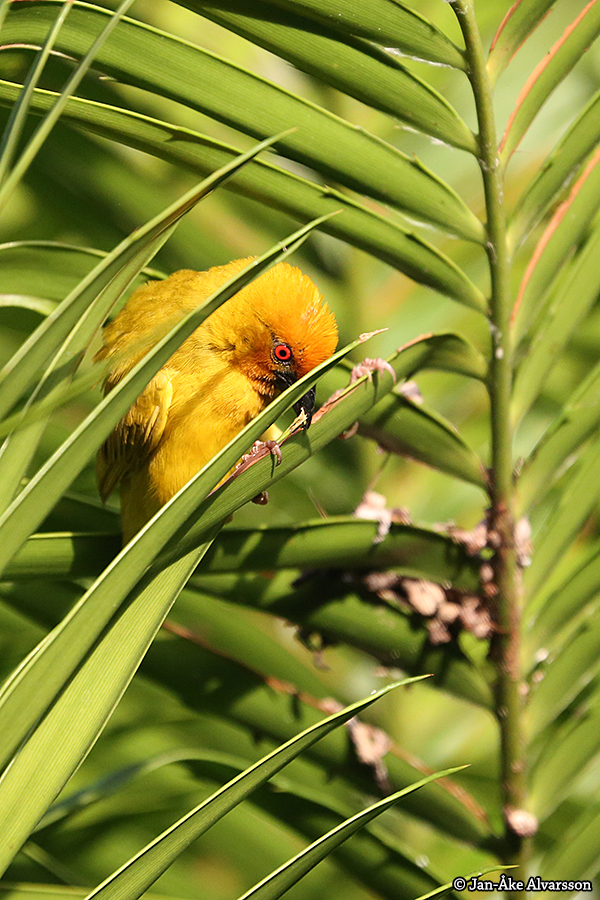 Ploceus subaureus
African golden weaver / Guldvävare
The whole procedure starts when the male pulls off a thin strip of e.g. a leaf of palm. Then he gets a strong and flexible, wire-like strip tha he can use for weaving. In this picture, I (finally) managed to catch the moment when the male actually just starts pulling off the strip.
Hela proceduren börjar med att hannen drar loss en tunn remsa av t.ex. ett palmblad. Då får han en stark och smidig, trådliknande remsa att väva med. På den här bilden lyckades jag (äntligen) fånga momentet när hannen faktiskt precis börjar dra loss remsan.